Events on the river
The Parramatta River and its surrounds offers people a wide range of fun and enjoyable things to do. From popular cultural and community events such as Loy Krathong and the Granny Smith Festival to clean-up and tree planting days in your local area, there's so many ways you can be involved.
January
Symphony Under the Stars
Parramatta Park
Date to be advised
One of the most anticipated events of the Sydney Festival, this free concert is located in the beautiful surrounds of Parramatta Park and features performances of popular classical music by the Sydney Symphony Orchestra. Find out more.
February
World Wetlands Day
2 February 2018
World Wetlands Day is celebrated each year on 2 February, and marks the anniversary of the signing of the Convention on Wetlands of International Importance in 1971. Find out more.
Lunar New Year celebrations
5 February 2018
Also known as the Spring Festival, this popular event is the most important of the traditional holidays for many Asian countries.  Visit your local council website for more information.
March
Classics at Callan Park
Callan Park, Lilyfield
Date to be advised
Set in the beautiful grounds of Callan Park, the event features a range of classical music to delight all music lovers. Find out more.
Clean up Australia Day
4 March 2018
Clean up Australia Day is held each year to inspire and encourage communities to clean up and conserve our environment. Find out more.
World Water Day
22 March 2018
World Water Day is held annually to highlight the importance of freshwater. The day is celebrated around the world with a variety of events. Find out more.
April
Cinema in the Park
Date to be advised
This free event is held in various locations across the Ryde local government area, and features a range of popular films. Find out more.
May
International Day for Biological Diversity
22 May 2018
This day aims to increase understanding and awareness of biodiversity issues around the world. Find out more.
June
World Environment Day
5 June 2018
World Environment Day is the United Nation's most important day to encourage awareness and action for the protection of our environment. Find out more.
July
Plastic Free July
All month
Plastic Free July aims to build a global movement that dramatically reduces plastic use and improves recycling worldwide. Find out more.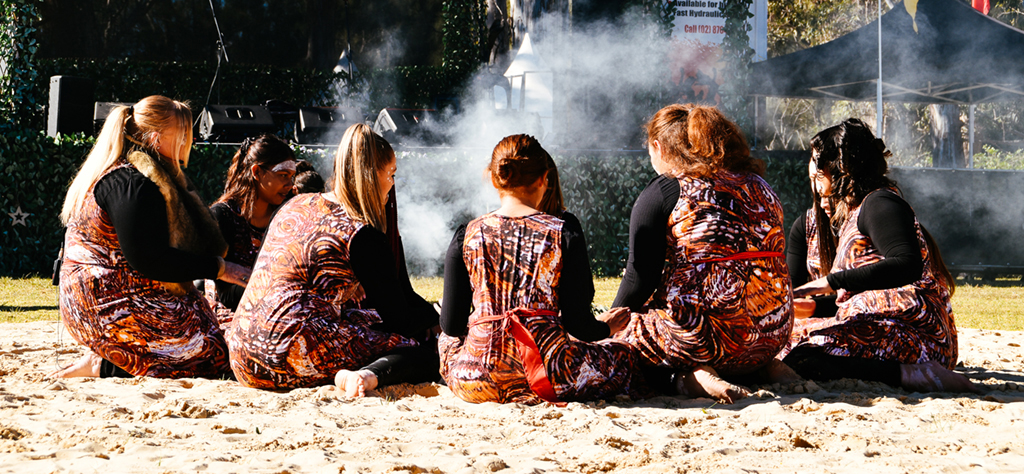 Naidoc Week
8-15 July 2018
NAIDOC Week is held across Australia each July to celebrate the history, culture and achievements of Aboriginal and Torres Strait Islander peoples. Find out more. 
Winterlight
16-22 July 2018
One of City of Parramatta's major events, Winterlight transforms Prince Alfred Square into a scenic winter wonderland with activities the whole family will enjoy. Find out more.
Bankstown Bites Food Festival
28 July 2018
Bankstown is transformed into a foodie heaven where dozens of stallholders line the street and cook food from around the world. Find out more.
National Tree Day
29 July 2018

National Tree Day provides an opportunity for communities and individuals to do something positive for their environment by connecting with nature. Find out more.
August
Powells Creek Open Day
4 August 2018
Sydney Water is hosting a community open day to celebrate the transformation of Powells Creek. There will be a fun range of things to see and do, including wildlife shows and interactive talks, test bike rides by Cycleworld, a rubber duck race and sausage sizzle. Find out more.
Moocooboola Festival
5 August 2018
One of Hunters Hill's most popular events, the Moocooboola Festival features more than 200 hundred stalls, including food, health products, clothing, antiques, bric a brac, community and environmental information, displays, products and much more. Find out more.
Sydney Cherry Blossom Festival
17 – 26 August 2018
This very popular festival offers a wide range of events and activities for all ages to enjoy. Find out more.
Innovation Games
18 August 2018
Part of Sydney Science Festival in National Science Week, the Innovation Games is a free event full of new ways to taste, touch and see science and technology in action! Drop by and say hello to the Our Living River team and one of our fabulous Riverkeepers, Addventageous, and while you're there, help us design some river art works. You may one day see your work on a sign or bike along the river! Find out more.
Cork & Fork
19 August 2018
Located on the Parramatta River in Kissing Point Park, Cork & Fork is a gourmet pop-up that celebrates great food and wine. Find out more.
Ferragosto
19 August 2018
City of Canada Bay's premier event, Ferragosto is held near the Italian celebration date of 15 August each year, and features a variety of food and merchandise stalls offering delicious street eats and handcrafted goods. Find out more.
Footprints Ecofestival
26 August 2018
This annual eco event focuses on demonstrating and showcasing environmentally sustainable practices, as well as projects and programs developed by Council and local community groups. Find out more.
September
Strathfield Spring Festival
1 September 2018
Strathfield Spring Festival is a fun-filled day of entertainment, carnival rides, stalls, food, and more. It's a great way to welcome the warmer weather and celebrate Father's Day. Find out more.
Kathmandu clean-up event
9 September 2018
Outdoor and camping gear store Kathmandu has organised a series of clean-up events to help protect local waterways in capital cities around the country. The next event in Sydney will be held around Meadowbank on the north side of the Parramatta River. Find out more.
Clean up the World Day
15 September 2018
Clean up the World Day aims to stand up against the global rubbish problem and clean up illegal waste. Find out more.
The Hills Council Community Fun Day
16 September 2018
Part of the Hills Shire Orange Blossom Festival, this popular event promotes activity and play and allows attendees to meet like-minded people, groups and learn about their local community and how they can get more involved. Find out more.
Big Bike Day
23 September 2018

Come along to this annual festival for keen, casual and new bike riders of all ages. Take part in free bike skills workshops, test ride a new bike or enjoy a bicycle powered smoothie! Find out more.
NSW Bike Week
22-30 September 2018
NSW Bike Week is a NSW Government initiative that raises the profile of cycling as a healthy, easy, low cost and environmentally friendly transport option for short trips. Find out more.

Movies in the Park
Date to be advised
This free council event is held in Strathfield Park and features a range of popular films. Find out more.
October
Burwood Festival
7 October 2018
The Burwood Festival is a celebration of the area's rich cultural diversity with a range of delicious food, entertainment and activities. Find out more.
21st International Riversymposium
14-18 October
This annual event provides a platform for river managers, policy developers, scientists, consultants, NGOs and community organisations to share knowledge and innovative ideas on all aspects of river and water management. Find out more.
Granny Smith Festival
20 October 2018
Regarded as one of Sydney's largest street festivals, the Granny Smith Festival is a true community carnival, full of colour and good old-fashioned fun. Find out more.
Norton Street Festa
28 October 2018
Established over 30 years ago, this well-known event includes free cooking demonstrations by the best Italian professional chefs, hundreds of stallholders showcasing and selling the latest and best in products and food, and a wide range of children's attractions. Find out more.
Kings Langely Village Fair
21 October 2018
This popular family day includes plenty of market and craft stalls, arts and crafts activities, a variety of food options, live stage entertainment from local talent, and kids' games and rides. Find out more.
National Water Week
21-27 October 2018
The purpose of National Water Week is to inspire individuals, communities and organisations to work together to build community awareness and understanding around water related topics and challenges. Find out more.
November
Loy Krathong
Saturday 17 November 2018
Located on the Parramatta River foreshore, Loy Krathong allows you to experience the beauty, sounds and flavours of Thailand with enchanting lighting treatments, traditional games, and a range of delicious South East Asian food offerings. Find out more.
December
Revel in Rhodes
December to March
The Summer Revel in Rhodes event offers events, workshops, and activities for all ages across the Rhodes Peninsula. Find out more.
Christmas in the Gardens
8 December 2018
Celebrate the festive season in the picturesque and tranquil surrounds of the Auburn Botanic Gardens. Find out more.
Dawn Fraser Baths Open Day
10 December 2018
Held annually in December, the Dawn Fraser Baths Open Day is a wonderful opportunity to have a look at this popular community attraction. Find out more.
Carols in the Park
18 December 2018
Get into the Christmas spirit at this popular family event and sing along to some of the most-loved Christmas carols and songs. Find out more.
To find out about other events in your local area, click on your council website for more information: