Events on the river
The Parramatta River and its surrounds offers people a wide range of fun and enjoyable things to do. From popular cultural and community events such as Loy Krathong and the Granny Smith Festival to clean-up and tree planting days in your local area, there's so many ways you can be involved.
February
Revel in Rhodes
December 2018 to March 2019
The Summer Revel in Rhodes event offers events, workshops, and activities for all ages across the Rhodes Peninsula. Find out more.
World Wetlands Day
Friday, 4 February 2018
World Wetlands Day is celebrated each year on 2 February, and marks the anniversary of the signing of the Convention on Wetlands of International Importance in 1971. Find out more.
Beat the Bottle – Ryde
Sunday, 24 February 2019
Join urban eco-warriors, Good for the Hood and 5 for Ryde, and Sydney Water at this free, fun event to clean up Kissing Point Park and fight the war on waste. There will be food, stalls, music and freebies for anyone who gets involved. Don't forget to bring your reusable water bottle! Find out more.
March
Business Clean Up Day
Tuesday, 26 February 2019
Youth and Schools Clean Up Day
Friday, 1 March 2019
Clean up Australia Day
Sunday, 4 March 2018
Clean up Australia Day is held each year to inspire and encourage communities to clean up and conserve our environment. Find out more.
World Water Day
Friday, 22 March 2019
World Water Day is held annually to highlight the importance of freshwater. The day is celebrated around the world with a variety of events. Find out more.
May
Cork and Fork
Sunday, 19 May 2019
Located on the Parramatta River in Kissing Point Park, Cork & Fork is a gourmet pop-up that celebrates great food and wine. Find out more.
International Day for Biological Diversity
Wednesday, 22 May 2019
This day aims to increase understanding and awareness of biodiversity issues around the world. Find out more.
June
World Environment Day
Wednesday, 5 June 2019
World Environment Day is the United Nation's most important day to encourage awareness and action for the protection of our environment. Find out more.
July
Plastic Free July
All month
Plastic Free July aims to build a global movement that dramatically reduces plastic use and improves recycling worldwide. Find out more.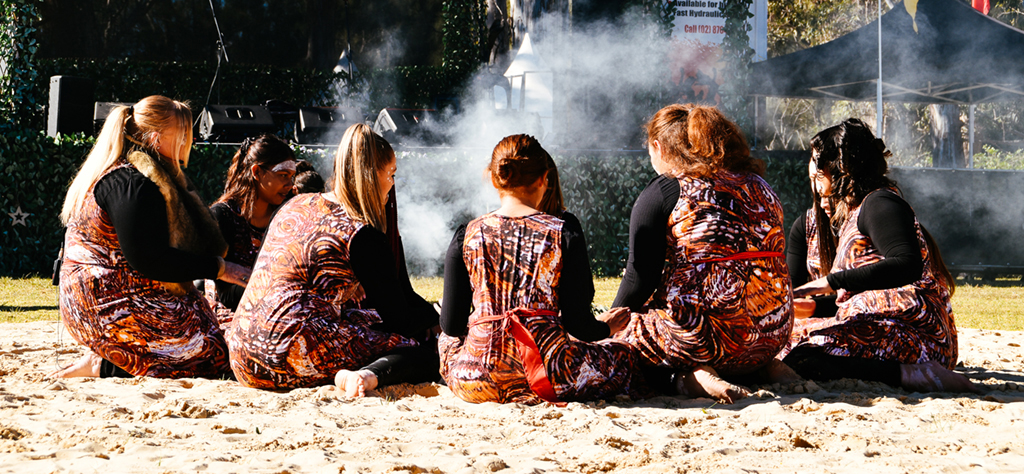 Naidoc Week
7-14 July 2019
NAIDOC Week is held across Australia each July to celebrate the history, culture and achievements of Aboriginal and Torres Strait Islander peoples. Find out more. 
National Tree Day
Sunday, 28 July 2019

National Tree Day provides an opportunity for communities and individuals to do something positive for their environment by connecting with nature. Find out more.
August
Footprints Ecofestival
Sunday, 4 August 2019
This annual eco event focuses on demonstrating and showcasing environmentally sustainable practices, as well as projects and programs developed by Council and local community groups. Find out more.
Moocooboola Festival
Sunday, 4 August 2019
One of Hunters Hill's most popular events, the Moocooboola Festival features more than 200 hundred stalls, including food, health products, clothing, antiques, bric a brac, community and environmental information, displays, products and much more. Find out more.
National Science Week
10-18 August 2019
National Science Week is Australia's annual celebration of science and technology. More than 1000 events are held nationally, including those delivered by schools, libraries, research institutions and museums. Over a million people ranging from children to adults, and science amateurs to professionals take part each year. Find out more.
September
Clean up the World Day
Saturday, 21 September 2019
Clean up the World Day aims to stand up against the global rubbish problem and clean up illegal waste. Find out more.
October
22nd International Riversymposium
20-24 October 2019
This annual event provides a platform for river managers, policy developers, scientists, consultants, NGOs and community organisations to share knowledge and innovative ideas on all aspects of river and water management. Find out more.
To find out about other events in your local area, click on your council website for more information: