PRCG overview

The Parramatta River Catchment Group is an alliance of local and state government agencies and community groups. Together we are working to create a healthy, liveable and sustainable river catchment for wildlife and the community to thrive.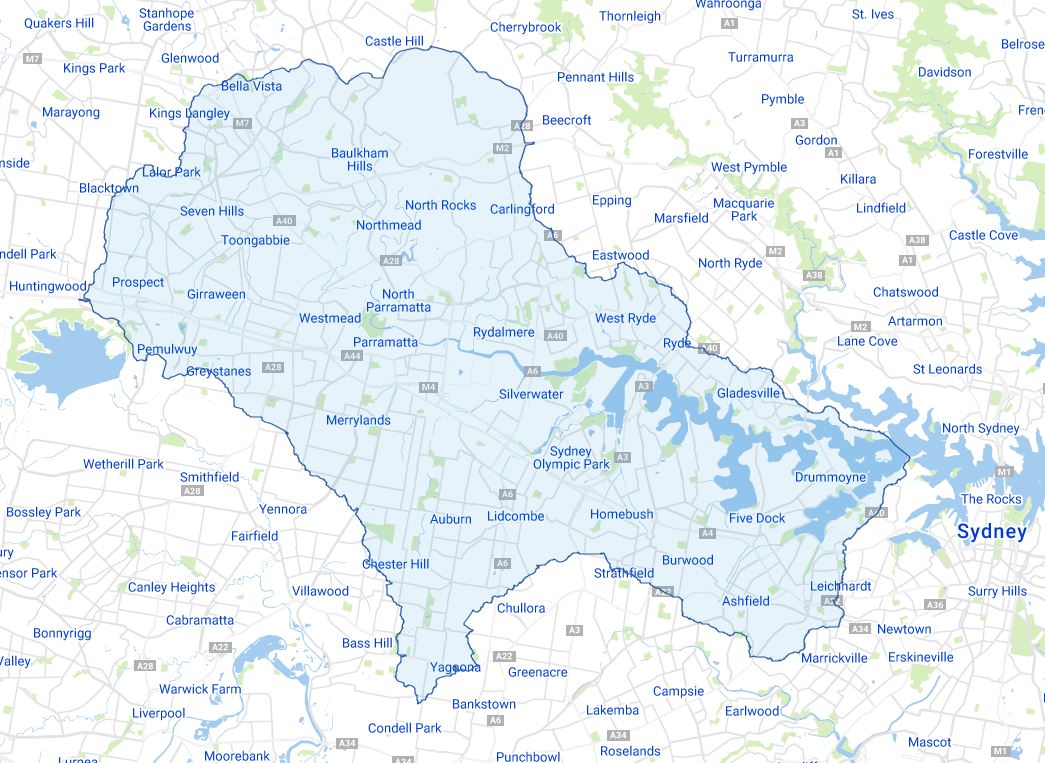 Parramatta River catchment
The Parramatta River is one of Sydney's most iconic waterways. It extends from Blacktown Creek in the west to where it meets the Lane Cove River in the east and flows into Sydney Harbour. Approximately 21 km in length, the headwaters of the river are freshwater up until the Parramatta CBD at the Charles Street weir, where the river becomes estuarine (where the fresh and saltwater mix).
The catchment area itself covers 266 km2. A network of streams and creeks traverse the upper and lower parts of the catchment that all eventually flow into Parramatta River. The area includes several diverse ecological communities that support more than 370 species of wildlife such as the majestic Powerful Owl and threatened Southern Myotis. Learn more about the catchment's plants and animals.
The Parramatta River catchment encompasses 11 local government areas and is home to more than 750,000 people from a wide range of cultures and backgrounds. The region is also now central to many significant and vibrant cultural, sporting and recreational events and activities. Learn more about events and activities happening in the catchment.