Riverkeeper Network
About the Riverkeeper Network
Riverkeepers are  individuals, community groups and organisations who care for the health of the Parramatta River and surrounding catchment through projects and events. There are a number of great Riverkeeper projects underway in the catchment that you can be involved in. From tree planting to recreational activities, clean-ups and weed clearing, there are many ways you can get involved to improve the health of the Parramatta River. 
Why join the Riverkeeper Network?
To belong to wider campaign with real impact

To receive support, resources and promotion

To connect with organisations across the catchment
You can aso join the Parramatta River Riverkeeper Group on Facebook to find out about clean-ups and other events or follow us on Facebook and Instagram @Ourlivingriver.
Our Riverkeeper Ambassadors
We currently have several amazing Ambassadors who have taken on particular projects to help make the Parramatta River swimmable:
Charlene Bordley, from Addventageous (a cycling based social enterprise) organises Fish Ladder bike tours, a tour along the Parramatta River looking at the four obstacles in the way of estuarine fish passage. Along the way birds are identified, environmental concerns are logged with council and participants learn about the role of the five Parramatta River Catchment Mascots in helping up make Parramatta River swimmable.
Paula Coleman, our 'Vineyard Creek' ambassador has taken on an unloved patch of hidden beauty and organises regular clean up days for volunteers and corporate groups.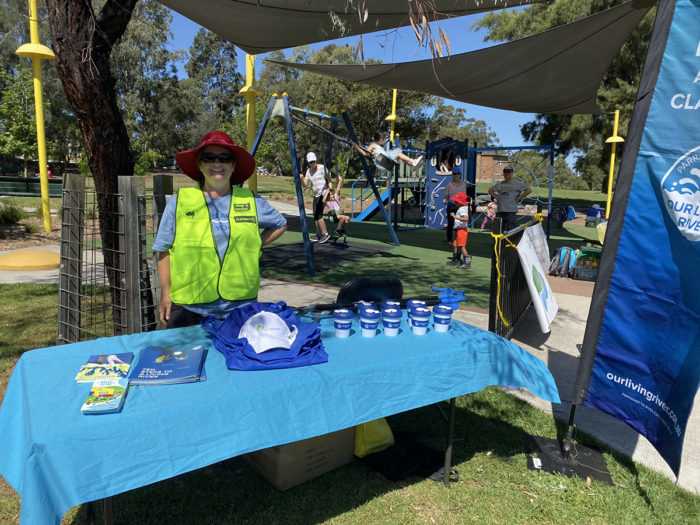 Kellie Darley is one of the co-founders of ParraParents, an online community directory and service connecting families in the catchment. She can regularly be seen running clean ups, bush walking and nature engagement groups to inform and advocate for her community. Kellie has received several awards for her volunteering and community work, including being awarded as 2020 Parramatta Local Woman of the Year.
Cathy Merchant 'Turtle Ambassador', who has organised amazing 'Talkin' Turtle' events based around the Eastern Long-necked Turtle, one of our five mascot species for the River, and is in the process of organising some eel talks for this year.
The Parramatta River Riverkeeper is part of the Local Landcare Coordinators Initiative, funded by the NSW Government and supported through the partnership between Local Land Services and Landcare NSW.