Riverkeeper Program
The Riverkeeper Program was established as part of the Local Landcare Coordinators Initiative, funded by the NSW Government and supported through the partnership between Local Land Services and Landcare NSW. The program aims to connect organisations, volunteer groups and individuals to develop opportunities for the community to learn more about and care for waterway health and the conservation of the local environment in the Parramatta River catchment.
---
Riverkeeper Network
About the Riverkeeper Network
The Riverkeeper Network is made up of individuals, community groups and organisations who care for the health of the Parramatta River and surrounding catchment. By sharing information and resources and creating opportunities to connect with and work together on projects and events, we can achieve better outcomes for the river.
Why join the Riverkeeper Network?
To belong to wider campaign with real impact

To receive support, resources and promotion

To connect with organisations across the catchment
You can aso join the Parramatta River Riverkeeper Group on Facebook to find out about clean-ups and other events or follow us on Facebook and Instagram @Ourlivingriver.
Riverkeeper Ambassadors
We currently have several amazing Riverkeeper Ambassadors who run their own community-based initiatives and support our plan to make the Parramatta River swimmable through related or collaborative projects and events.
Charlene Bordley
Charlene Bordley runs Addventageous, a social enterprise that provides affordable and accessible cycling programs and services for all members of the community. In May 2020 Charlene also became a community captain for Cycling Without Age, a not-for-profit group that provides free rides for residents of aged and disability services. To date, Charlene has helped raise $8,000 towards purchasing an electric assisted tricycle (trishaw) that will allow people with limited mobility to get out on their own to connect with their community and local environment.
Kellie Darley
Kellie is one of the co-founders of ParraParents, an online community directory and service connecting families in the catchment. She can regularly be seen running clean-ups, bushwalking and nature engagement groups to inform and advocate for her community. Kellie has received several awards for her volunteering and community work, including being awarded as 2020 Parramatta Local Woman of the Year.
Julia Strykowski
Through her volunteer group, Plastic Pluckers, Julia (Julz) Strykowski (pictured second from left) organises regular litter clean-ups at various locations in the upper Parramatta River catchment, including Toongabbie Creek.
Julz's goal is to stop plastic pollution before it reaches the harbour and oceans. It is a practical and helpful way to learn about 'creek care', the natural environment, plants and animals while collecting litter along river banks, foreshores, estuaries, wetlands, and riparian edges. To find out about clean-up events happening in 2021, visit: Plastic Free Parramatta.
Julz was recognised for her efforts when she won the 2020 NSW Government Educator of the Year Award. Julz is a passionate environmental educator who works with NSW National Parks and Wildlife Service.
Hannah Chalmers
Budding eco warrior and Year 5 student Hannah Chalmers is our youngest Riverkeeper Ambassador. Hannah came to  our attention when she won equal first place in the Young Scientist Awards for her Green Elephant app that reminds people to bring along their reusable bags when they go shopping.
In early 2020, Hannah and PLC Sydney's Junior School Coordinator of Science, Annie Martin, met with City of Canada Bay's Mayor, Angelo Tsirekas, online where Hannah presented her video 'Down the Drain', which looks at the impact of litter that ends up in our waterways, and the benefits of naturalising stormwater channels.
The Mayor was impressed with Hannah's infectious enthusiasm for improving water quality and other environmental issues and invited her to attend a future PRCG full group meeting where she could share her ideas with other councils.
Watch Hannah's video 'Down the Drain'.
Parramatta River Changemakers Course
Applications for the Changemakers Course are now closed. Thank you to everyone who applied. Submissions are currently being reviewed and applicants will be notified shortly. Please follow our social media pages for updates on the progress on the course and some of the new and interesting projects to promote waterway health that will be trialled in coming months.
Are you willing to stick your neck out for the Parramatta River?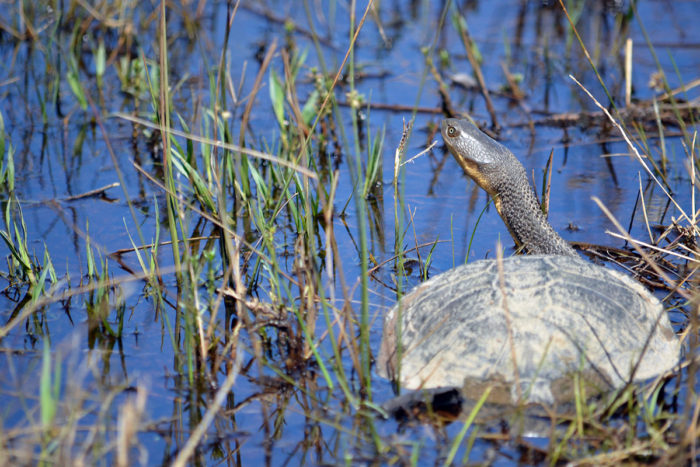 The Parramatta River Catchment Group is excited to be running our first Changemakers Course.
Have you got a community river project or idea you are passionate about? Or just want to help to protect and restore the catchment but not sure where to start? Maybe, like many in these COVID times, you have been walking or riding along the rivers and creeks in your neighbourhood and would like to take action to protect and restore your favourite places.
The Changemakers Course connects like-minded people to work together to create fun, local projects that positively impact the Parramatta River and its communities. Together with experts and volunteers, you'll explore the river, its issues and solutions and develop engaging ways of drawing people to act to protect the river.
About the program
The program is free. There are 25 placements per course and the course is held annually. There are no formal qualifications required: enthusiasm and capacity to be involved are the main criteria.
We will take you on a 'catchment crawl' to highlight both problems and solutions for waterway health. You will meet inspiring people currently involved in local volunteering, including our Riverkeeper Ambassadors. You will also participate in a series of workshops that will help you to hone your ideas, then trial and launch a project in a supportive environment.
The workshop sessions will include guest presenters on topics such as transforming places and creating buzzworthy community events. Community members will showcase their projects and discuss their experiences, successes and challenges. Partner organisations such as Birdlife Southern NSW will present on icon species such as the Powerful Owl and Godwit.
As the weeks progress, small groups will form to plan and deliver a project with a pilot test run. Whatever stage you're at, you'll have support to plan it and link with others who can help you.
Woven throughout the project planning will be talks by experts in the icon species and catchment specialists.  Wherever possible the organisers will be responsive to what you need to know to run your projects.
What do we ask of you?
If you are a successful Parramatta River Changemaker Course applicant, we ask that you:
Commit to and attend all sessions starting with the Catchment Crawl on Sunday, 18 April 2021
Arrive at sessions on time
Contribute to a community project
Bring a positive, courageous and open outlook to all the activities we undertake together; and
Listen, share, contribute and encourage those in the course whenever you see the opportunity.
Training dates for 2021
Locations are to be confirmed and venues will be near public transport and parking.
Session
Date
Time
Topic
1
Sun, 18 April
9am – 4pm
Catchment crawl – bus tour of the river
2
Thur, 22 April
6pm – 9pm
Transforming places
3
Thur, 29 April
6pm – 9pm
Project engagement lab
4
Thus, 6 May
6pm – 9pm
Facilitation skills training and working together
5
Thur, 13 May
6pm – 9pm
Project accelerator lab and mini project activation planning
–
Thur, 20 &
Thur, 27 May
–
Two-week break to run your mini project prototype
6
Thur, 3 June
6pm – 9pm
Evaluating with appreciative inquiry
7
Thur, 10 June
6pm – 9pm
Promotion equally important as the content
8
Thur, 17 June
6pm – 9pm
Story sharing skill build. What's next for your project?
Event
Sun, 27 June
TBC
Graduation celebration
Who can apply
The course is limited to a maximum of 25 participants. Applications will be reviewed by the team and we will let you know the outcome by the end of March.
The course is open to anyone aged 16 years and over. Parental permission is required for those 16 and 17 years old. We will send out the relevant form on acceptance.
Participants must be able to attend the whole program. However, given our new awareness for COVID-19 safety, you are urged to stay home if you are feeling sick.
Participants will need to commit to running or assisting with activities or events that involve other residents in protection and restoration of the Parramatta River or its creeks and tributary rivers.
Participants must live or work in the Parramatta River catchment council areas of: Blacktown, Burwood, Canada Bay, Canterbury Bankstown, Cumberland, Hunter's Hill, Inner West, Parramatta and Ryde.
How to apply
Applications for the Changemakers Course are now closed. Thank you to everyone who applied. Submissions are currently being reviewed and applicants will be notified shortly. Please follow our social media pages for updates on the progress on the course and some of the new and interesting projects to promote waterway health that will be trialled in coming months.
More information
Community river projects can vary tremendously. Find out more about the inspiring work being achieved out by our current Riverkeeper Ambassadors.
This course is based on the Cooks River Changemakers course developed by the Cooks River Alliance. Learn more about past projects that have been developed. Thanks also to the Green Living Centre.
You are welcome to talk with the Parramatta River Catchment Group's Riverkeeper for more details on this course.
Email: Riverkeeper@ourlivingriver.com.au
Phone: (02) 9121 0044 (Mon – Thurs)