News
Wednesday 20th April 2022
Get the Site Right May 2022 campaign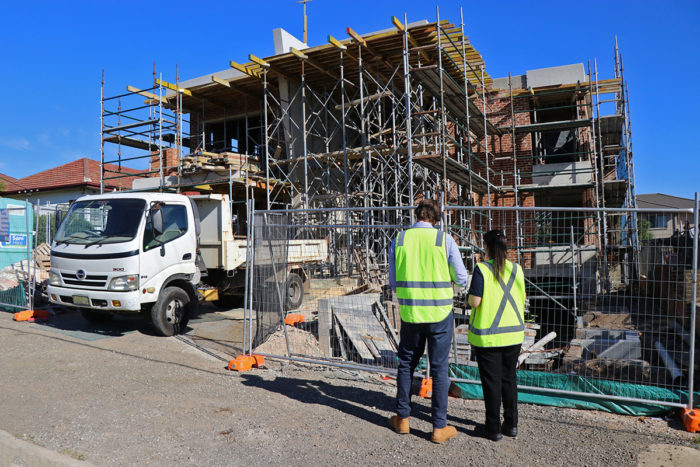 We're gearing up for the next Get the Site Right education and compliance campaign. Following the recent significant wet weather and forecast of more rain in coming weeks, the May campaign will focus on urging builders and developers to improve erosion and sediment controls on their sites to prevent further runoff from entering our stressed waterways.
A one-day inspection blitz will be held on Thursday, 19 May when councils will be out in force inspecting building and construction sites of all sizes and taking regulatory action as required.
Members of the public are encouraged to report pollution incidents, including poor sediment control, to their local council or the EPA's 24/7 Environment Line on 131 555.
How to get your site right
If you're building or renovating, here are a few ways you can help prevent sediment runoff from leaving your site and polluting our waterways:
Leave as much vegetation on the site and street verge as possible during construction
Establish a single, stabilised entry and exit point to prevent tracking sediment off the site
Install sediment fencing correctly along the low side of the site, using geotextile material
Divert stormwater around the work site
Connect downpipes from the guttering to the stormwater drain as soon as the roof is installed
Cover stockpiles from rain and wind
Sweep the footpath and road every day and never hose sediment into the gutter or stormwater drain.