News
Thursday 24th February 2022
Fish kills in the Parramatta River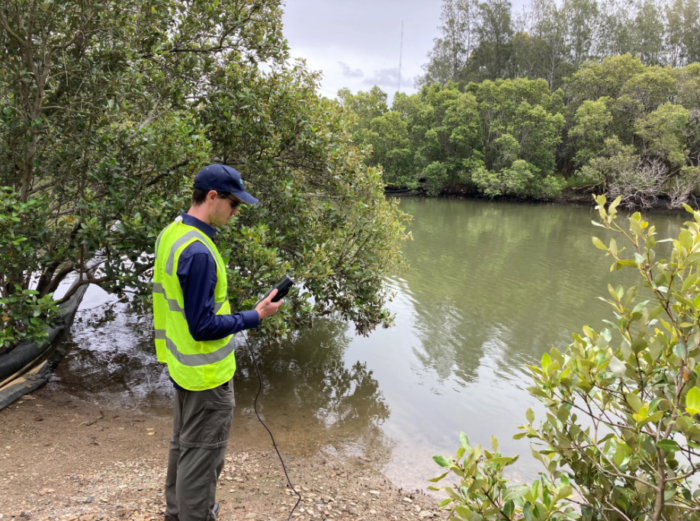 The recent fish kills on the Parramatta River have been distressing for the whole community. In early February fish kills were reported at two main sites: Haslams Creek and Rydalmere. The community also reported dead fish washing up along riverbanks at multiple locations, including Homebush Bay, Wentworth Point and Ermington. It is estimated that several thousand fish and prawns died.
The NSW Environmental Protection Authority (EPA) and Department of Planning and Environment (DPE) scientists have conducted extensive investigations at both sites that show the fish were killed due to low dissolved oxygen levels. This drop in oxygen was caused by natural processes that were amplified by stresses that already occur in the river system.
It is important to note that the ecological condition of the Parramatta River has improved significantly over the past two decades due to the hard work of the NSW Government, Parramatta River Catchment Group and the community, but it is still regarded as a stressed river system.
The river condition, combined with repeated heavy rain, large tidal currents and increased amounts of organic matter such as leaves and grass in the river, has reduced the dissolved oxygen available to aquatic life, resulting in the fish kills. The dissolved oxygen levels in the river are still of concern.
The Sydney Olympic Park Authority has cleaned up the fish at Haslams Creek. The EPA worked with the City of Parramatta Council to clean up the fish at Rydalmere that were accessible without damaging the mangroves.
We thank the EPA, DPE, local councils and other authorities for their full and swift response to this situation, and the community for their ongoing concern and support.
Residents are urged not to enter the mangroves or touch any remaining dead fish. If you see any large fish kills call the Environment Line on 131 555.  For more information, visit: NSW Environmental Protection Authority.
Images courtesy of NSW EPA.