News
Tuesday 7th December 2021
Riverfest 2021 brought the outdoors in during lockdown!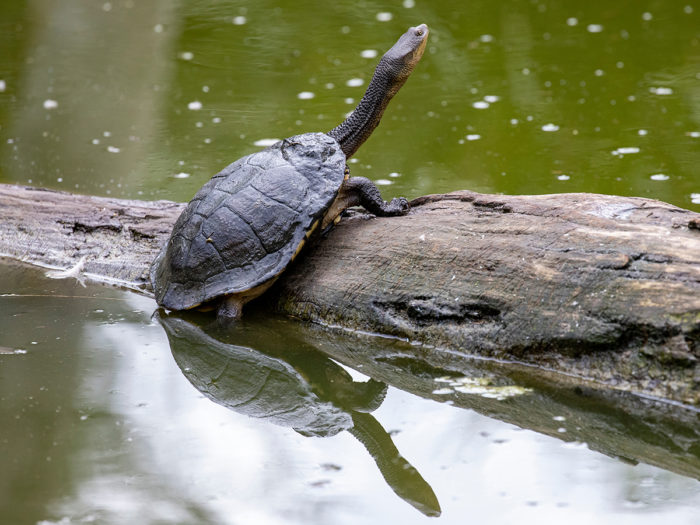 Thank you to all those who took part in Riverfest 2021. Due to COVID lockdown restrictions the 10-day festival was held online from 15-24 October and featured more than 20 events that supported this year's theme, 'Caring for our Catchment'.
In an ongoing effort to connect with different audiences we trialled several new events, such as storytime sessions for pre-schoolers and their families (thanks to Laura Howell for the suggestion). We continued the focus on children with Turtle-y-wild: Kids Connecting to Nature, which was run by educators Laura Howell from PLC Sydney and Ryan Keith from the University of Sydney.
We also had presentations on a diverse range of subjects, including the impact of light pollution on our environment, use of drones in weed management, and swimming safety in natural water. Our thanks go to the following presenters who generously gave their time and expertise: Martin Bass (Sydney Weeds Network), Sue Burton (litter prevention), Assoc Prof Theresa Jones (Urban Light Lab), Peter McLean (Can Too Foundation), Dr Ricky Spencer (1 Million Turtles), Dr Eren Turak (DPIE), and Climate Action Burwood/Canada Bay.
Our Riverkeeper Ambassadors helped people connect with the natural environment during lockdown. Charlene Bordley from Addventageous live-streamed her bike ride along the Parramatta River to talk about some of the local wildlife. Julz Strykowski held a children's storytime and nature play session and also introduced us to the people and places of Toongabbie with fellow educator and co-creator of the 'Friends of Toongabbie Creek' community group, Rebecca Pickard.
Many thanks also go to the Blacktown, Canada Bay and Inner West Councils that ran events this year. The annual return of the Bar-tailed Godwits is always a highlight and City of Canada Bay's session with Birdlife Australia's Judy Harrington was very popular.
The Parramatta River Catchment Group hosts Riverfest each year in October and we hope to see you again next year. Please contact the Riverkeeper at: riverkeeper@ourlivingriver.com.au if you have any feedback or ideas for future events.